Phase Rotation Checker SOKEN DAC-PR-1

Phase Rotation Checker
SOKEN DAC-PR-1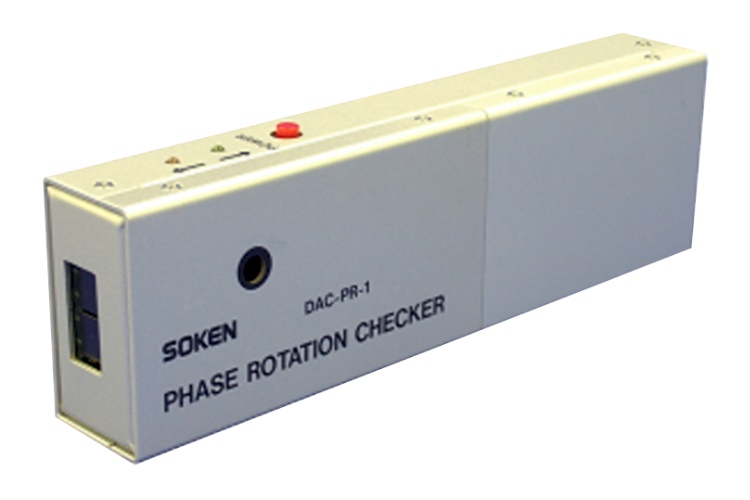 SOKEN Phase Rotation Checker DAC-PR-1 is a handy-type checker to detect the rotating direction of motors.
DAC-PR-1 is primarily applied to detect the direction of shifting magnetic field of the stator of motor, or rotating direction of the rotor.

The instrument is designed compact and light-weight, so is portable even in a pocket.

Direction of phase rotation is indicated by lamp and buzzer for easy recognition, thus making the instrument well suitable for on the spot testing.
Method : Detection of differences in the shifting magnetic field

Measuring Distance : Within about 10 cm. from the surface of the specimen

Power Supply : 1.5V Dry Battery x 2

Dimensions : W30×H55×D180 (mm.)
AC Motor, DC Motor, Pulse Motor, etc.