Direct Reading Iron Loss Tester SOKEN DAC-IR-3

Direct Reading Iron Loss Tester
SOKEN DAC-IR-3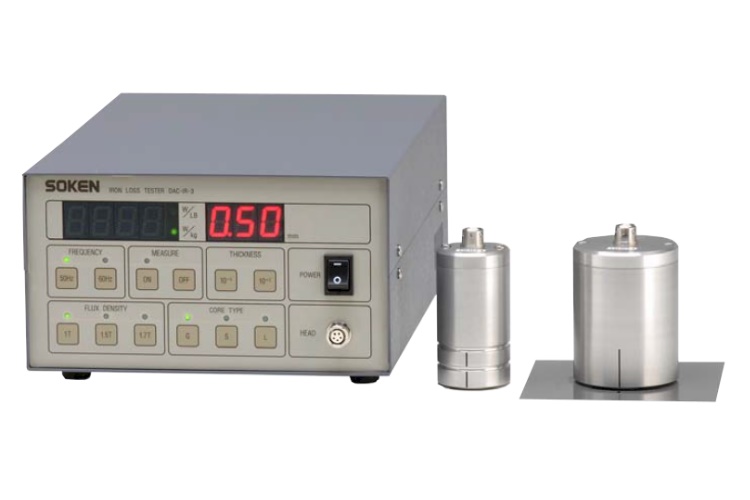 SOKEN Direct Reading Iron Loss Tester DAC-IR-3 simplified measuring instrument by just probing a single sheet sample and giving iron losses in w/kg or w/lb promptly help you to make a judgment on grade the sample.
Electromagnetic Steel Sheet (Non-Oriented and Grain-Oriented Core)
DAC-IR-3 can measure Core Loss in W/kg or W/lb with a single sheet sample.

Compared with the conventional Epstein Testing Method, DAC-IR-3 is easier and also saves time.

Simply by inputting thickness of a sheet sample and selecting flux density from 1T, 1.5T, 1.7T, a value of flux density of the sample is automatically adjusted and direct reading of Core Loss is possible.

The instrument can be controlled by PC through RS232C Interface.

Also, measured result can be printed with an optional thermal printer.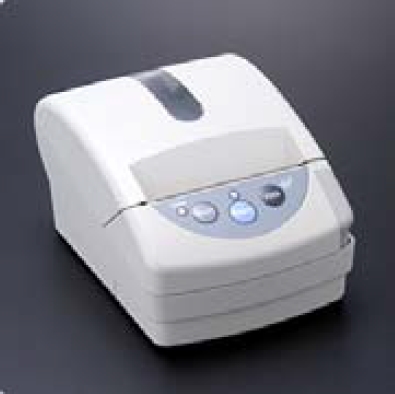 Item
Range
Specimen
Electromagnetic Steel Sheet
(Non-oriented and Grain-Oriented Core)
Thickness of Steel Sheet
0.05 – 0.90 mm
Measuring Range
0.10 – 19.99 W/kg 0.045 – 9.000 W/lb
Flux Density
1T, 1.5T, 1.7T (selectable)
Accuracy
±5%
(Compared with the measured value of JIS and ASTM Epstein Fram Test)
Frequency
50Hz / 60 Hz
(Synchronized to power supply frequency)
AC Source
AC100V – AC240V
Size and Weight
W189 x H103 x D287 mm, approx. 5.0kg
Option Accessory
Thermal Printer