FF425 Non Contact Flange Torque Sensor
FF425 Non Contact Flange Torque Sensor
Contactless Torque Transducers with flange couplings at either end with measuring ranges from 0-100Nm up to 30kNm as standard (bespoke sensors up to 16MNm) for a variety of in line static and rotary torque measurement applications.
The Datum Electronics Series FF425 non contact flange torque sensor and FF410 torque sensors have been designed to fit easily inline with any drive train or test rig using standard DIN size couplings. With Flange couplings at either end of the torque transducer, it has many advantages over other torque measurement systems on the market.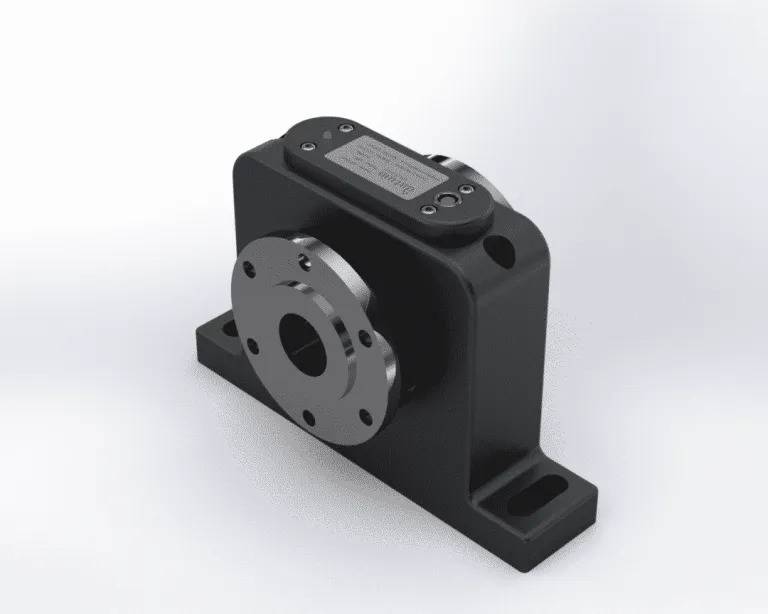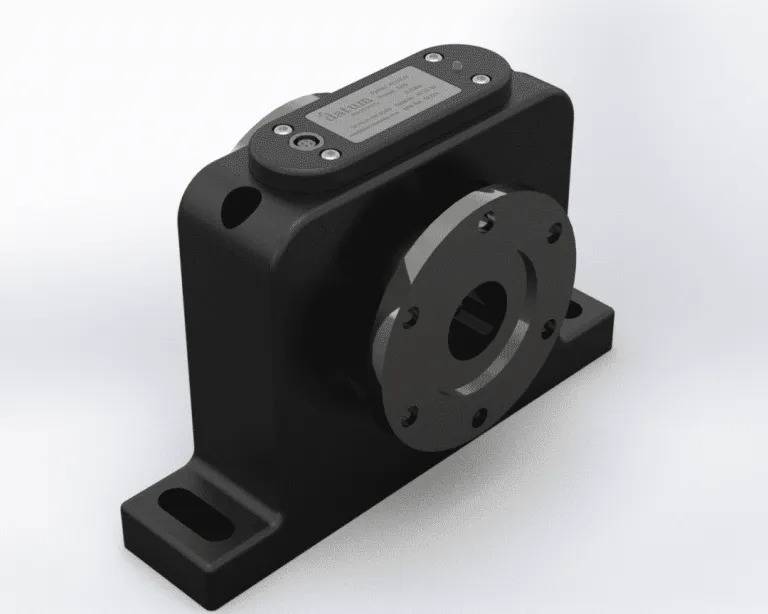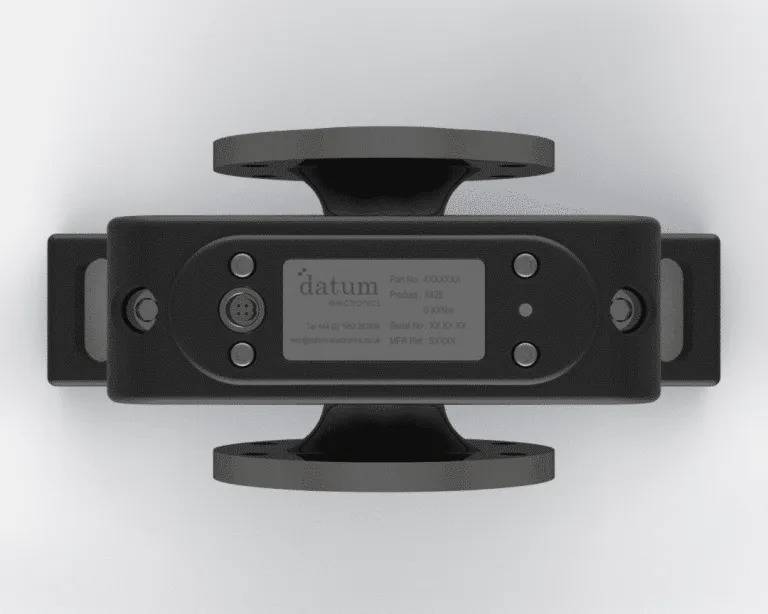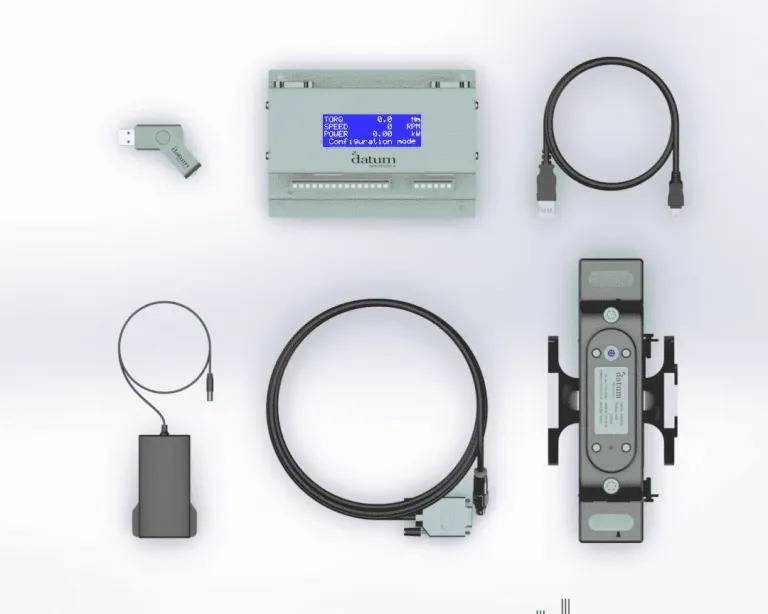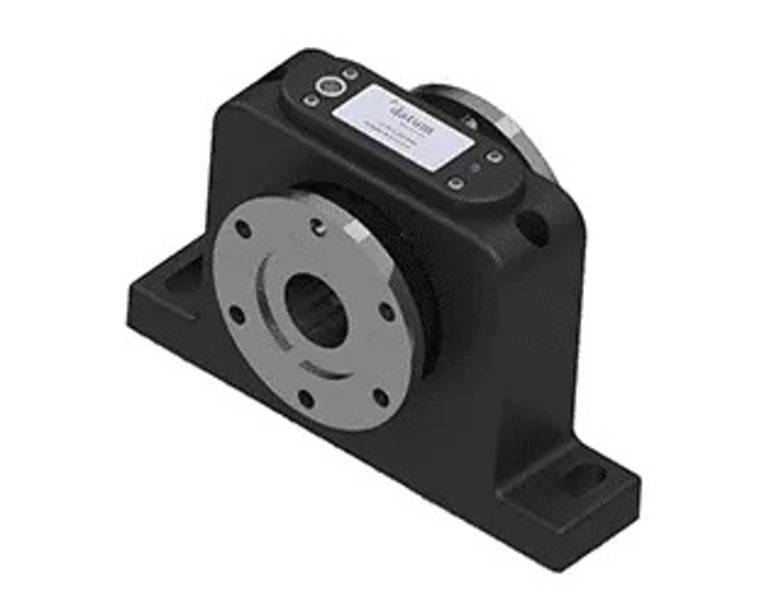 เซ็นเซอร์แรงบิดไร้สัมผัส FF425-DIN-Flanges-Non-Contact-Torque-Sensor
เซ็นเซอร์แรงบิดไร้สัมผัส FF425-Dual-Flange-Torque-Sensor-For-Drive-Lines
เซ็นเซอร์แรงบิดไร้สัมผัส FF425-Flange-to-Flange-Torque-Transducer-for-Dynamic-Torque-Measuremen
เซ็นเซอร์แรงบิดไร้สัมผัส FF425-Torque-Measurement-Sensor-Kit
เซ็นเซอร์แรงบิดไร้สัมผัส FF425-Torque-Sensor-For-Test-Rigs-and-Torque-Testing-Applications
เซ็นเซอร์แรงบิดไร้สัมผัส torque-sensor-200nm-ff425






The FF425 rotary torque transducer utilises a strain gauged shaft for accurate and reliable torque measurement and a set of rotating on shaft conditioning electronics. The digital signals are transmitted to the non-rotating part of the system or stator providing a reliable and highly accurate torque measurement solution.
Using our revolutionary new electronics as used in our industry standard, our M425 inline rotary torque sensor,  the FF425 gives customers higher resolution with up to 24bit resolution and the ability to choose their sample rates from 1 up to 4000sps.

FF425 Flange Torque Sensor Features
The FF425 non-contact rotary flange to flange torque sensor has 11 standard torque ranges. The torque sensor offers very high accuracy, operational stability, high signal resolution and wide range of signal outputs across the whole range of torque from 0-100Nm and up to 30,000Nm.
Fully Non-Contact Transmission and Hardware
Accuracy: 0.1%
Non-Linearity: 0.1%
Repeatability: 0.05%
Sample Rate: 1 to 4000 samples per second
Serial Torque Outputs: SCADA outputs, including RS485, RS232, Ethernet, Modbus UPD, USB Logging
Analogue Torque Outputs: 4-20mA configured 4-20mA (4-12-20mA): +/-10Vdc, +/-5Vdc, 0-10Vdc or 0-5Vdc
Operating Range: -10 to +70˚C
Environmental Protection: IP54 (see RS425 Torque Sensor for IP67/68)
Power Supply: 10-24Vdc 250mA
| Torque Sensor Size | 1 | 2 | 3 | 4 | 5 |
| --- | --- | --- | --- | --- | --- |
| Range: A | 0-100Nm | 0-250Nm | 0-1kNm | 0-5kNm | 0-15kNm |
| Range: B | | 0-500Nm | 0-2kNm | 0-10kNm | 0-20kNm |
| Range: C | | | | | 0-25kNm |
| Range: D | | | | | 0-30kNm |
| Max Shaft Speed (rpm) | 0-10,000 | 0-10,000 | 0-10,000 | 0-8,000 | 0-6,000 |